Trusted. Transparent. Efficient. Experienced.
We are a firm of audit and compliance experts on a mission to increase the trust and transparency that propels the world forward.
Transparent Services
We strive to make the audit process as predictable as possible with clear and timely communication.
Knowledgeable Experts
Our team's breadth and depth of security and compliance knowledge is unmatched. 
Trusted Partners
We have deep relationships with leading compliance platforms to streamline the data collection required for your compliance report.
Tell your unique story
Showcase the steps you're taking to build a secure and trustworthy business
One Size Never Fits All
We help you find the service and timeline that best supports your compliance goals.
Be Yourself
We take the time to understand your business and its unique risks and objectives to provide insight into how to optimize your security compliance program.
A Compliance Report that Says "You"
We've mastered the art of creating a compliance report that represents your distinctive business so you can proudly show it off to customers and stakeholders.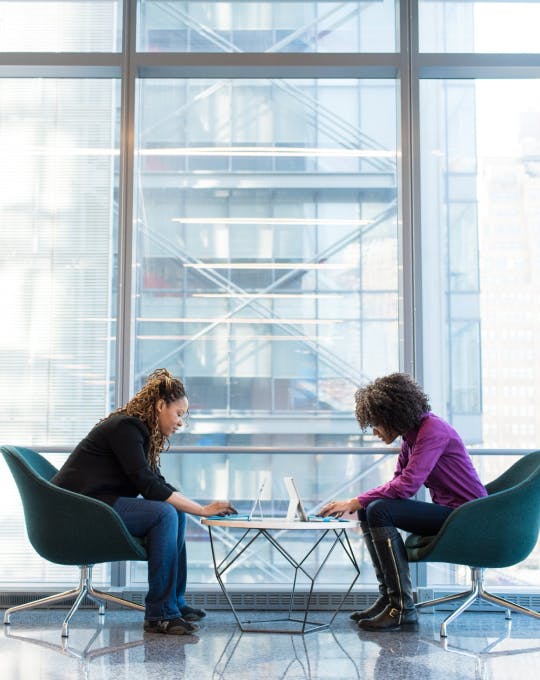 Grow with a Firm that Gets You
Services for Startups
Prioritizing security compliance early is ideal for long-term success. We understand what it's like to go through your first audit and provide the support you need to overcome potential challenges.
Support While You Grow
Maintaining a strong security posture while growing your business and communicating across multiple teams is demanding. We emphasize clear communication and quality support to make sure your business achieves success at this stage.  
Stay up to date with new service offerings and valuable insights from our team of experts.
"After working with Modern Assurance, it was very clear that they understood the SOC 2 reporting requirements and nuances. They took the time to understand our tech stack and acknowledged that security controls don't always all fit in the same box. We used a GRC tool to get our evidence organized for the audit so that our time was focused on value-add questions and not on hunting down routine data and screenshots."
CTO and Co-Founder
High growth B2B integration and workflow SaaS platform